CFP, MBA, MSF
President, Wealth Advisor & Coach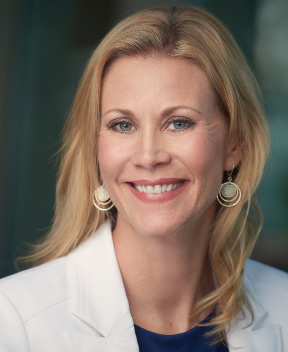 Kelly Stecklein is the Founder and President of Wealth Evolution Group. She has worked in the financial planning field for over twenty years at organizations such as Charles Schwab, Wells Fargo Investments and Penn Mutual. Although working at these organizations provided valuable experience, she realized something was missing for her clients. Therefore, Kelly began Wealth Evolution Group in 2009 to offer a comprehensive financial coaching process based on honest and objective guidance. In starting this firm, Kelly had a dream to coach her clients along their financial path, to provide comprehensive planning and to always put the client first. Kelly's mission is wealth evolution for her clients. She accomplishes this by listening to her clients, helping her clients gain clarity and inspiring her clients to take action resulting in freedom in their financial and personal lives.
Kelly specializes in comprehensive financial planning and coaching for affluent individuals, families and business owners. Utilizing her ability and experience to review their entire financial situation, Kelly's clients gain support and guidance in the areas of investment management, retirement planning, risk management, and tax and estate planning. She prides herself on her integrity, her objective approach and the strong long-term relationships she is able to build with her clients.
Kelly received a B.A. in International Business and French from Fort Lewis College. She also holds an MBA and a Masters of Science in Finance from the University of Colorado at Denver. She is a CERTIFIED FINANCIAL PLANNER™ and as such she is obligated to uphold the principles of integrity, objectivity, competence, fairness, confidentiality, professionalism and diligence as outlined in CFP® Board's Code of Ethics. Kelly is currently studying Behavioral Finance and Financial Therapy to enhance the client experience and deepen her relationships with her clients.
As a Colorado native, Kelly enjoys everything outdoors. You will often find her skiing, biking and traveling the world when she's away from the office.
Ready to get your WEALTH HEALTH back on track?
Schedule an appointment today, or take our free assessment and in just minutes, identify where you're at.
WEALTH EVOLUTION STRATEGIES, DELIVERED
Your wealth is much more complex than just a number in your savings account. Learn how you can manage an increasingly complex situation and still remain WEALTH WISE!